December 30, 2022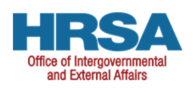 HRSA Funding Opportunity – HRSA-23-031 – Delta States Rural Development Network Grant Program
Delta States Rural Development Network Grant Program – Applications are due March 22. HRSA announced a new funding opportunity that supports the development of integrated healthcare networks to address unmet local healthcare needs and prevalent health disparities in rural Delta communities. Through the Delta States Rural Development Network Grant Program (2023), HRSA will award approximately $12 million across 12 awards. The Delta Program's purpose is to: (i) to achieve efficiencies; (ii) to expand access to, coordinate, and improve the quality of essential healthcare services; and (iii) to strengthen the rural healthcare system as a whole. TA Webinar scheduled for Wednesday, January 11, 2023, from 1 pm – 2:30 pm CT.
Eligible applicants include:
domestic public or private,
non-profit or for profit entities including domestic faith-based and community-based organizations, tribes and tribal organizations.
The applicant organization may be located in a rural or urban area, but must have demonstrated experience serving, or capacity to serve, rural underserved populations included in the Project Abstract section of the application. The applicant organization may not previously have received an award under 42 U.S.C. 254c(f) (other than a grant for planning activities) for the same or a similar project. However, existing recipients that (1) seek to expand services or expand their service areas, (2) include new or additional network member organizations, or (3) target a new population or new focus area are eligible to apply.