November 21, 2022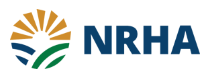 National Rural Health Association
Empower your hospitals with current state and rural specific foundational modules and the leadership skill to manage even the toughest stations. 
How to make the best possible decisions in the most complex scenarios.
Guide and motivate forward-thinking executives to learn from a cutting-edge curriculum that reflects current industry trends as well as longstanding leadership methods. 
Give your leaders the support they need to keep their rural hospitals open and thriving:
Nation wide network of rural hospital executives
Learning from rural focused subject matter experts
Share best practices and boost confidence
Keep rural hospitals open by investing in their leaders – support them in their journey to becoming the best leaders they can be!
Now enrolling for the Spring 2023 CEO, CNO, and CFO Cohorts!