December 30, 2022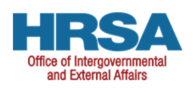 HRSA Funding Opportunity – HRSA-23-002 – HRSA Nurse Anesthetist Program
HRSA Nurse Anesthetist Traineeship Program – Applications are due February 10. Accredited schools of nursing, nursing centers, academic health centers, state, or local governments, and other public or private nonprofit entities may apply for an expected 80 awards to educate/train registered nurses in delivering safe anesthesia and pain management services. The goal of the program is to increase the supply and distribution of Certified Registered Nurse Anesthetists. Recent research finds that rural hospitals struggle to provide surgical services; of rural counties in the study, 55 percent had no surgeon, 81 percent had no anesthesiologist, and 58 percent had no Certified Registered Nurse Anesthetist. Awardee institutions can use the funding to provide traineeship awards between $1,000 and $22,000 per year to each of its eligible NAT students and those trainees can use the funds to support tuition; books, fees, and living expenses.
Eligible applicants include:
Accredited schools of nursing,
Nursing centers,
Academic health centers,
State or local governments,
and other public or private nonprofit entities determined appropriate by the Secretary.
Domestic community-based organizations,
Tribes, and tribal organizations are also eligible to apply, if otherwise eligible
Individuals and foreign entities are not eligible applicants under this NOFO. Applicants must be accredited by the Council on Accreditation of Nurse Anesthesia Educational Programs at the time of application, and for the duration of the award.