February 14, 2023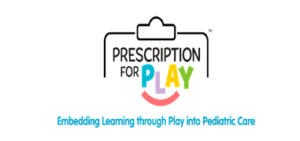 Call for Applications: National Research Study on Incorporating Play in Pediatric Care
The Weitzman Institute is excited to announce an opportunity to engage in a national research study focused on embedding a learning through play intervention into pediatric care.
Prescription for Play is a program delivered by medical providers during routine well-child visits for patients 18-36 months.  The program promotes learning through play by supplying free LEGO®️ DUPLO® brick kits and educational materials to pediatric providers to use as prompts to engage caregivers around the benefits of play in early child development.  We are recruiting organizations now to participate in a 6-month feasibility study!
Benefits of Participation in the Study:
Enhance the quality of your 18-36 month well-child visits by educating caregivers on the value of play in early childhood
Receive LEGO®️ DUPLO®️ bricks for your patients
Opportunities to collaborate on publications or presentations on the findings of the study
Receive a financial stipend of up to $50,000 for your organization
Interested in applying? Complete the short application below by February 24, 2023.
The above program information is being forwarded by the Office of Rural Health and Primary Care (ORHPC) as a service of this office. ORHPC does not endorse or recommend any vendor or service. Please review for the appropriate use within your organization.