March 3, 2023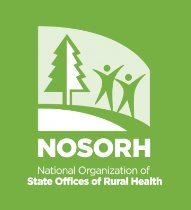 Call for Speaker Proposals: 2023 SORH Regional Partnership Meetings
The National Organization of State Offices of Rural Health (NOSORH) invites you to partner with them to bring meaningful education to our five State Offices of Rural Health (SORH) Regional Partnership Meetings in 2023.
NOSORH invites you to submit your proposal(s) to present rural innovations, research findings, model programs, resources, and projects to help SORH build partnerships and address the needs of rural communities to prepare for the future.
Please click here to learn more about the SORH Regional Partnership Meetings.
For any questions, please contact Trevor Brown, NOSORH Program Coordinator, at trevorb@nosorh.org or 248-357-2343.
Proposals are due by the end of business on March 8, 2023!