June 30, 2023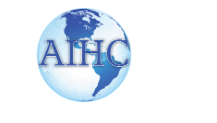 CMS maintains the cost report data in the Healthcare Provider Cost Reporting Information System (HCRIS). The cost report contains provider information such as facility characteristics, utilization data, cost and charges by cost center (in total and for Medicare), Medicare settlement data, and financial statement data.
Medicare-certified institutional (Medicare Part A) providers are required to submit an annual cost report to a Medicare Administrative Contractor (MAC).
CMS released updated Medicare cost report instructions for acute care hospitals at the end of 2022. The revised instructions are effective for cost reporting periods that began on or after Oct. 1, 2022.
Have cost report questions? Attend live training sponsored by the American Institute of Healthcare Compliance on October 24-25, 2023 in Dallas, Texas.
Download the information packet,
register online (seating is limited).