September 8, 2023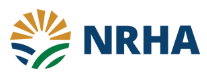 Don't Miss This Newly Added Webinar – Employee Retention Credit Qualifications Reviewed by National Law Firm and Accounting Professionals
In this webinar, speakers Kyle Morabito, Esq, Chief Legal Officer and Managing Director at EZ-ERC, and Patrick Banks, Chief Financial Officer at Gila Regional Medical Center, will guide rural healthcare facilities on effectively claiming the Employee Retention Credit before the program's conclusion in 2025. Participants will gain insights into debunking prevalent misunderstandings and acquire a thorough comprehension of the stipulated eligibility criteria.
The presentation will encompass various crucial topics, encompassing the timeline of the Employee Retention Credit, strategies for selecting the appropriate advisor, the advantages of seeking a second expert opinion, and techniques for safeguarding their claims through tax insurance.
Key takeaways from the webinar include:
Grasping the eligibility prerequisites tailored for healthcare facilities.
Unveiling the reality behind widely held misconceptions.
Articulating the advantages inherent in securing a second professional perspective.
Acquiring knowledge about fortifying your claim via tax insurance.
When: Thursday, September 21, 1:00 – 2:00 pm CST