January 6, 2023
January MBQIP Monthly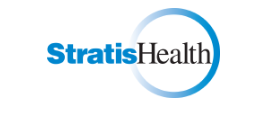 Now Available! MBQIP Monthly – January 2023
MBQIP Monthly is an e-newsletter that highlights current information about the Medicare Beneficiary Quality Improvement Project (MBQIP) and provides critical access hospitals (CAHs) information and support for quality reporting and improvement. MBQIP Monthly is produced through the Rural Quality Improvement Technical Assistance program by Stratis Health.
CAHs Can! National Rural Virtual Quality Improvement Mentor Profile Series: Tammy Sudtelgte
Data: CAHs Measure Up – MBQIP Annual Reports: What Are They, and What Do They Tell Us?
Tips: Robyn Quips – Year-end and New Year Abstraction Reminders
Tools and Resources – Helping CAHs succeed in Quality Reporting & Improvement
Reminder! MBQIP Data Reporting Reminders – January 2023
Quality data reporting for critical access hospitals including upcoming data submission deadlines, corresponding collection time periods, and submission tools.
This list of resources related to electronic clinical quality measure (eCQM) reporting is intended to aid critical access hospitals seeking to meet the quality measure reporting requirements for the Promoting Interoperability Program (formerly known as the Medicare EHR Incentive Program). Calendar Year (CY) 2022 submission deadline is February 28, 2023.
Upcoming Office Hours!  Ask Robyn – Quarterly Open Office Hour Call for Data Abstractors | Tuesday, January 24, 2023, 2:00 p.m. – 3:00 p.m. CT Register  
Sometimes it just helps to talk to someone! Quality Reporting Specialist Robyn Carlson offers open office hour calls to discuss your MBQIP abstraction questions. Sessions are free of charge, but registration is required. For more information about the Ask Robyn calls, contact Robyn Carlson (rcarlson@stratishealth.org).
If you have MBQIP questions, please contact tasc@ruralcenter.org.