May 30, 2023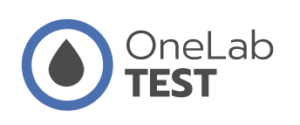 Join OneLab TEST Today
Your agency or organization is invited to join OneLab TEST (Timely Education and Support of Testers). OneLab TEST is a new collaborative network developed to strengthen connections between the testing community and CDC to support the ever-increasing need to expand access to diagnostic testing.
OneLab TEST seeks to —
Connect the testing community and exchange lessons learned
Train the testing community with free educational resources
Empower testers to train and learn from one another in a community of practice
OneLab TEST provides support and resources to a variety of professionals and volunteers who perform testing at non-laboratory settings, such as:
Clinics
Physician offices
Schools
Workplace testing sites
Local Health Departments
Long-term care and assisted living facilities
Pharmacies
Detention facilities
Drive-through testing sites
Benefits of joining OneLab TEST:
Community of Practice

Join a diverse interconnected community of testers
Network with testing peers and experts

Training Resources

Access FREE online courses, resources, and job aids
OneLab TEST Featured Training – helps ensure that testing personnel have the basic training necessary to safely and accurately perform patient testing waived under the Clinical Laboratory Improvement Amendments of 1988.
View Course Overview Here
Here's how to join: 
Create a new OneLab REACHTM account
Select Opt-in to OneLab TEST on the first registration screen
Click Create Account
Complete the registration process and demographic survey
Questions? Email OneLabTEST@cdc.gov.
Visit this page for more information about OneLab TEST.