July 10, 2023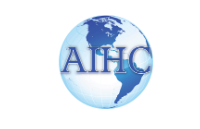 Low-Cost HIPAA Training Options
The American Institute of Healthcare Compliance (AIHC) recommends health care organizations and medical offices, at a minimum, have the following in place:
Train all providers and management staff in HIPAA privacy.

Annual staff training just isn't sufficient.
You can utilize AIHC training (certifications or short courses) and free training offered by the Office of the National Coordinator for Health Information Technology (ONC).

Secure services of certified Managed Service Providers trained in HIPAA security

When budget permits, housing an internal IT security team

Utilize HIPAA for MSPs – which offers online training and AIHC provides certification (CHMSP).
HIPAA Privacy Online Course – AIHC Members pay $375, Non-AIHC Members pay $625

Train with the option to Certify Online as a HIPAA Privacy Office

This course is recommended for:

HIPAA Privacy Officers
Practice Administrators
Office Managers
Compliance Officers Executives
Administrators involved in developing and enforcing confidentiality
HIPAA Privacy & Security Training – AIHC Members Pay $750, Non-AIHC Members Pay $1250

Train with the option to Certify Online as a HIPAA Compliance Officer
Earn your Certified HIPAA Compliance Officer (CHSO) credential online

This course is recommended for:

Most experienced HIPAA Privacy or Security Officers
IT Consultants
Practice Administrators
Office Managers
Compliance Officers Executives
Administrators involved in developing and enforcing confidentiality, privacy and security
HIPAA Compliance Officer – Exam Only – Cost $495

Certify as a HIPAA Compliance Officer

Eligibility Requirements:

Currently an experienced HIPAA Privacy or Security Officer
IT Consultant, Practice Administrator
Office Manager
Compliance Officer
Healthcare Executive involved in developing and enforcing confidentiality
Ethics & HIPAA Basics

– Cost $25

Online, On-Demand Short Course (earn 2 CEUs)

Course designed for:

HIPAA Compliance Officers
Practice Managers\Medical Billing Companies
Consultants and others involved in the management of a HIPAA Privacy & Security Program
HIPAA Annual & New Hire Training

– Cost $25

Online, On-Demand Short Course (earn 1 CEU)
Course addresses basic instruction for your workforce required for on-boarding and annual staff training

HIPAA Enforcement Basics

– Cost $25

Online, On-Demand Short Course – Earn 2 CEUs)

This course designed for:

Business Associate and/or Covered Entity C-Suite Executives
Administrators
Management team
HIPAA – Introduction to Mitigating HIPAA Security Risk

– Cost $45

Online, On-Demand WEBINAR

Designed for:

New HIPAA Security Officers
Privacy Officers
Administrators
Medical Billing Companies
Insurance Carriers
Practice Managers
Providers

Release of Information (ROI) & Right of Access

– Cost $50

Online, On-Demand Short Course

This course designed for:

Business Associate and/or Covered Entity Health Information Management (HIM) Professionals
HIPAA Officers
C-Suite Executives
Practice Administrators
See all AIHC Short Courses