March 23, 2023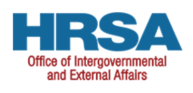 New Funding Opportunity – Rural Communities Opioid Response Program – Child and Adolescent Behavioral Health – HRSA-23-041
HRSA is accepting applications for the FY 2023 Rural Communities Opioid Response Program – Child and Adolescent Behavioral Health (RCORP-CABH) HRSA-23-041. The purpose of this program is to establish and expand sustainable behavioral health care services for children and adolescents aged 5-17 years who live in rural communities, and to prevent substance misuse. Over the four-year period of performance, award recipients will use RCORP-CABH funding to establish and expand service delivery, training and peer mentorship, and community partnerships.
Eligible applicants include:
Community-based organizations
Federally-recognized tribes
Tribal organizations
State Offices of Rural Health
State, local and territorial governments
Institutions of higher education
Faith-based organizations
Applications are due May 12, 2023.
Apply Here