March 28, 2023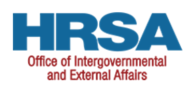 Notice of Funding Opportunity (NOFO) – HRSA 23-125 Rural Health Care Coordination Program
The Federal Office of Rural Health Policy (FORHP) is pleased to announce a new Notice of Funding Opportunity (NOFO) HRSA-23-125 – Rural Health Care Coordination Program (RHCC).
The goals of the RHCC program are to implement activities that improve and expand delivery of health care services through care coordination strategies in rural areas. Over the four-year period of performance, approximately 10 award recipients will use this funding to improve health outcomes through coordinated, community-wide, sustainable programs in rural communities.
Eligible applicants include:
All domestic public or private
Non-profit or for-profit entities
Community-based organizations, federally recognized tribes, tribal organizations, and faith-based organizations
Applicants must have demonstrated experience serving rural populations and represent a consortia/network of three or more health care provider organizations.
The Health Resources Services Administration (HRSA) has scheduled a pre-application technical assistance webinar:
April 6, 2023, 3 – 4 p.m. ET
Webinar link:
https://hrsa-gov.zoomgov.com/j/1610629141?pwd=TGtJVGNZVjB6T1RTZlB5U0dTRWltUT09#success
Applications are due May 15, 2023.
Visit https://www.grants.gov/web/grants/view-opportunity.html?oppId=346212 to apply.