June 12, 2023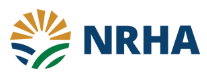 NRHA Partner Webinar – Wednesday, June 21 – Reducing Workplace Violence in Your Rural Hospital
Wednesday, June 21, 2:00 – 3:00 pm CST
In a time when the behavioral health crisis and socioeconomic strains continue to challenge our healthcare system, the safety of caregivers in healthcare settings is more critical than ever. This educational webinar is designed for healthcare executives seeking to bolster caregiver safety and promote a culture of safety, particularly in resource-limited rural hospitals.
Join Chief Nursing Officer Jeremy Cannon, a National Rural Health Association Fellow, as he shares his experiences with VersaBadge technology, demonstrating its transformative effects on caregiver safety and workflow efficiency through the use of discreet, wearable badges. Angie Anderson, VersaBadge's Director of Client Success, uses her decade-long healthcare experience to provide a unique perspective on the challenges caregivers face in rural communities. Alongside her, Elizabeth Kane, another VersaBadge Director of Client Success, capitalizes on her healthcare technology and economics background to devise practical, tailored solutions that elevate healthcare facility performance.
This webinar promises a wealth of valuable insights, empowering attendees with practical strategies to mitigate workplace violence, enhance caregiver safety, and foster a secure hospital environment. Gain firsthand knowledge of early intervention and de-escalation techniques, effective implementation of staff safety programs, and ways to foster a safety-centric culture in healthcare facilities of all sizes.
Register Here