February 2, 2023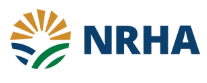 NRHA Webinar – New Year, New Opportunities in Accountable Care
Wednesday, Feb 15, 2:00 – 3:00 pm CST
The Centers for Medicare & Medicaid Services has continued to hold steadfast on its commitment to have all Medicare beneficiaries in an accountable care relationship by 2030.
As healthcare leaders refresh their strategic priorities in the new year, rural health systems and providers can take advantage of new and existing opportunities in value-based payment to accelerate their path to financial sustainability.
Future and former ACO participants are invited to participate in this interactive webinar, featuring Tim Putnam, President of Rural Health Consulting, Medical University of South Carolina, Kathy Lee, Director of Population Health, Coryell Memorial Hospital, Steve Barnett, President & CEO, McKenzie Health System, and Tim Gronniger, Chief Value-Based Solutions Officer, Signify Health, to learn how they can align with CMS and improve cost savings and quality outcomes for their patient population.
Presenters will discuss new financial incentives, including advance funding options available for certain rural providers. Attendees will also hear from former ACO Investment Model participants who successfully used upfront funding to achieve sustainable success in the Medicare Shared Savings Program
Learning Objectives:
Review new opportunities in accountable care, including advance payment options available to certain rural providers.
Discuss how rural organizations can use tailored operational, technological, and care management capabilities that meet them where they're at in their value-based journey.
Hear from rural providers who have successfully leveraged advance funding to earn sustainable savings in the Medicare Shared Savings Program and expand their value-based portfolio