September 8, 2023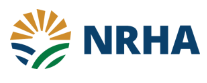 NRHA Webinar – Seven Steps to Highly Successful Facility Investments in Rural Health
NRHA Webinar – Seven Steps to Highly Successful Facility Investments in Rural Health
Navigating the unique challenges of rural healthcare demands a specialized approach. With over 20 years of partnering with rural healthcare leaders and organizations, Brian Haapala has not only witnessed but actively shaped the landscape of rural healthcare investments. His involvement in 1.5 billion in rural capital projects has equipped him with unmatched insights – insights he will share in this presentation. Focusing on the intricacies of planning for USDA Community Facilities loans, this session is tailored to meet the pressing needs of rural healthcare executives. Here's what you can expect:
Organizational Readiness: Recognize the early signs indicating your facility's readiness for investment and streamline the path to financing.

Budget Creation: Unearth strategies to ensure every dollar is allocated effectively, prioritizing both immediate needs and long-term sustainability.
Team Building: Discover the roles crucial to your project's success and how to assemble a team that delivers.

Meeting Community Needs: Learn to fine-tune your projects, ensuring they resonate with, and address, genuine community needs.
Environmental and Site Requirements: Navigate the often-complex terrain of site selection in rural settings, from environmental concerns to logistical challenges.
Business Planning: Dive deep into creating a business strategy that not only looks good on paper but stands up to real-world rural challenges.
USDA Requirements: Demystify the specifics of USDA loans, from collateral to appraisal, ensuring you're always a step ahead.
Collateral Security: Equip yourself with the knowledge to ensure that your pledged assets adequately protect both your facility and its stakeholders.
When: Friday, September 22, 11:00 – 1:00 p.m. CST