March 21, 2023
Registration Now Open: CMS Health Equity Conference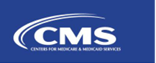 Registration for the in-person Centers for Medicare and Medicaid Services (CMS) inaugural Health Equity Conference is now open. The conference will serve as an opportunity to gain invaluable insights and a better understanding of disparities that exist from leading experts in the field. Participants will have the opportunity to connect with peers, build relationships, and share research, best practices, and initiatives that are reducing disparities in CMS programs and increasing equity for underserved populations and gain the skills necessary to effectively address them moving forward.
Attendance is free and open to all. Reserve your spot now before all the spots are filled.
When: June 7 – 8, 2023; 8 AM to 5 PM
Where: Howard University, Washington, D.C.
Register by May 19, 2023