August 21, 2023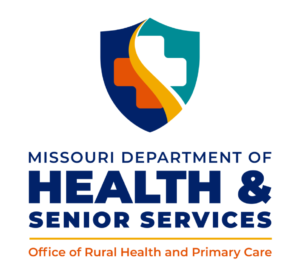 RHC Learning Network – Developed for Missouri RHCs
You and your team are invited to the 1st Rural Health Clinic (RHC) Learning Network developed for Missouri RHC's.
The Office of Rural Health and Primary Care has provided funding to support the RHC Learning Network. This funding will cover 1 hotel stay and mileage travel expenses for those RHC's that attend the RHC Learning Network and are outside of the Jefferson City area.
The goal of PROMPT is to:
Support RHCs/rural practices in transforming rural clinic practices to meet the ever-changing demands within the healthcare landscape
Improve clinical quality data capture and reporting
Improve quality performance and patient care in rural Missouri
PROMPT Learning Network topics include:
Highlighting RHC's
Sharing of best practices
Subject matter experts
There is no registration fee and lunch will be provided at no cost.
When: Saturday, October 19, 9:00 – 3:00 p.m.
Where:
Missouri Soybean Association
934 S Country Club Dr.
Jefferson City, MO 65109
To take advantage of the funding provided by the Office of Rural Health and Primary Care (ORHPC):
Contact Charity Woodard at charity@cabllc.com for hotel reservations and the mileage reimbursement form.