February 17, 2023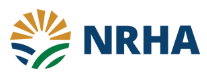 Scholarships Available for NRHA's San Diego Events in May
Make a splash and bring rural health lessons home at NRHA's 46th Annual Rural Health Conference and 8th Rural Hospital Innovation Summit May 16-19 in San Diego, Calif.
Arrive early to relax before our groundbreaking and expanded 28th Health Equity Conference May 16-17 and 20th Rural Medical Education Conference May 16.
Act now to apply for scholarships for those who would otherwise not be able to attend.
Register early to save hundreds on all of NRHA's May events as well as accommodations. Don't miss your chance to join NRHA and colleagues from across the country for the nation's largest gathering of rural health professionals. You'll return to your rural community with a new wave of expertise from more than 80 innovative, practical, and cost-saving sessions and much more.