February 1, 2023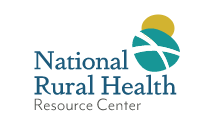 SHIP Webinar – Expanding on New Concepts: Z-Codes and Health Disparities
Topic: Expanding on New Concepts: Z-Codes
Date: Thursday, February 2nd, 2023
Time: 12:00 p.m. PT | 1:00 p.m. MT | 2:00 p.m. CT | 3:00 p.m.
ET Duration: 60 minutes Audience: SHIP Coordinators and other SHIP staff
This SHIP Webinar will focus on Expanding on New Concepts through the SHIP grant. We will hear from Madeline Wilson, Quality and Patient Safety Advisor, from the Indiana Hospital Association on Z-Codes and Health Disparities. The collection and application of Z-codes is an important step in identifying community social determinants of health (SDOH) that can be used to encourage community healthiness.
By participating in this webinar, attendees will be able to:
•    Define the relationship between Z-codes and Health Disparities
•    Demonstrate the importance of Z-code collection at rural hospitals
•    Identify appropriate spending opportunities for Z-code implementation through SHIP
This event will be recorded, and playback will be available on the SHIP website. This event is supported by the Federal Office of Rural Health Policy (FORHP) and coordinated by SHIP TA, a program of the National Rural Health Resource Center (The Center).
For more information, please contact: Caroline Bell cbell@ruralcenter.org