June 8, 2023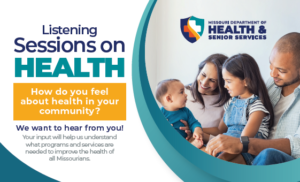 State Health Assessment Listening Sessions
The Department of Health and Senior Services (DHSS) will hold State Health Assessment listening sessions scheduled in Cape Girardeau, Kennett and Poplar Bluff next week. These are crucial to the Public Health Accreditation in which DHSS is currently engaging collaborations.
The sessions are open to the general public and participants will receive a free meal and a $25 Walmart gift card.
When and Where:
Poplar Bluff, Chamber of Commerce, 1111 West Pine St., 10 – 11:30 a.m. – Meal served at 11:30 a.m.
Cape Girardeau, GPC Library – Geraldine Fitzgerald Room, 11 N. Clark St.,6:00 – 7:30 p.m., Meal served at 5:30 p.m.
Kennett, First Presbyterian Church, 222 N. Main St., 6 – 7:30 p.m., Meal served at 5:30 p.m.
Click Here to Register or
Scan QR Code below to Register: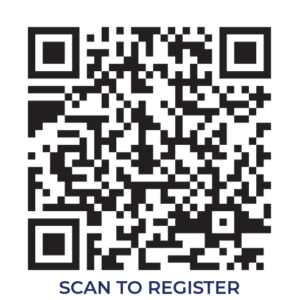 For problems registering please contact Brian Houston, houstonjb@missouri.edu
Facebook event links:
We appreciate your participation!