February 17, 2023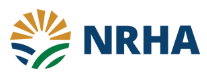 Three More Days to Nominate Rural Health Heroes for the NRHA Awards
Nominations are due Feb. 20 for NRHA's 2023 Rural Health Awards.
Each year NRHA honors outstanding individuals and organizations who have dedicated their time and talents to improving the health and well-being of others. Previous Rural Health Award recipients have stretched the boundaries of possibility by forging innovative programs and services, making rural life healthier and more compassionate.
Nominate your favorite rural health individual, organization, program, or student for these prestigious awards by 11:59 p.m. CST Monday, Feb. 20. NRHA is issuing a special call for Rural Practitioner of the Year Award nominations to round out submissions. Winners will be honored during a special ceremony at NRHA's Annual Rural Health Conference in San Diego this spring.