October 10, 2023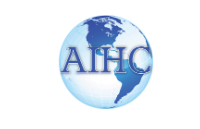 CDI Online: For the Clinic or Outpatient Medical Office
Check out this online course offered by the American Institute of Healthcare Compliance (AIHC) for medical office professionals. This course is designed for experienced health information management (HIM) professionals, office nurses (RNs, LPHs), professional coders, chart auditors, and those working in a health plan Special Investigation Units (SIU). Providers and other individuals tasked with the responsibility of improving documentation standards for medical practices are also encouraged to register.
Appropriate documentation is an important part of your practice compliance program.
Learning Objectives
Overview of Clinical Documentation Improvement (CDI)

Facing challenges of medical office CDI professional
Managing conflict
Know the language of medicine

Basics of compliant documentation

The medical record is a legal document
Top #1 high risk practice coding issue
Signature requirements, acceptable and unacceptable practices
Addendums, corrections and deletions to the medical record

Intro to E/M documentation improvement

Overview of clinical documentation & progress (clinical) notes
Achieving compliant E/M documentation to avoid fraud, abuse & waste
There is a changing health care environment – increased poverty
Documentation and addressing social determinants of health
Reimbursement depends on capturing documentation
Measuring SDOH program performance

Office/Outpatient visit documentation considerations

New patient E&M visits
Established patient E&M visits

Other E/M services and documentation considerations

Emergency department
Inpatient/Observation as of 2023
Discharge services
Consultations

E/M and documentation of time

Concept of time, documentation, and levels of service for E/M as of 2023
Know what counts as "time"
Split/shared visits & time
Prolonger services and time
Discharge management
Time & critical care visits

E/M and documentation of MDM

Medical decision-making (MDM) for evaluation & management as of 2023
Using MDM Table to select level of service
Terms & definitions related to MDM

Operative notes & compliant documentation

General principles of operative notes documentation
Documentation to support appropriate reimbursement
Identifying the surgeon, vs the co-surgeon, assistant surgeon, or surgical team

Documentation of medical necessity

What is medical necessity?
General definition of medical necessity for physicians
Documentation and coding that demonstrates medical necessity
Centers for Medicare and Medicaid (CMS) sets the standard (typically)
Documentation requirements for DME

Medications, supplies, and diagnostic tests

Do no harm – documenting drugs and biologicals (medications)
Supplies

HIPAA, confidentiality and you, the clinical documentation professional

Health Insurance Portability and Accountability Act (HIPAA), Public Law 104-191
Special consideration for highly protected psychotherapy notes
Patient information pertaining to behavioral health or substance abuse
Your EHR and preventing cyber-attacks
Option to certify is included in course tuition to earn your Certified Medical Documentation Professional CMDP credential.
Cost:
Non-member tuition – $625
AIHC member price – $375
Course tuition is all-inclusive
Access to a qualified online instructor if and when you need help
Training materials and access to the online training page
Quizzes and downloadable information: accessed through the online training page
AIHC membership for one year: available for first-time members only.
Mock exam: this mock exam is one exam total that covers all of the certification exam domains
One certification exam attempt, provided exam is taken within three months of completing the course