August 25, 2023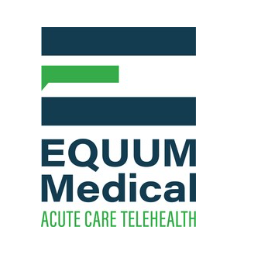 Equum Medical Launches the Lighthouse Series: Inspiring Success Stories in Telehealth and Healthcare Transformation
Equum Medical's Lighthouse Series™ demonstrates telehealth's positive impact on hospitals, enhancing staffing, patient safety, and revenue. These success stories showcase acute care telehealth services, aiding hospital staff, providing expertise, and efficiently transferring patients.
Telehealth addresses critical challenges like ED capacity, ICU mortality, and clinician burnout, offering accessible care and cost reduction. Dr. Scurlock, Equum's CEO, highlights the need to share these stories for broader adoption.
The series offers insights and strategies for implementing telehealth, emphasizing its potential for positive healthcare change. It's a resource for professionals to grasp telehealth's applications and impact on outcomes.
Karsten Russell-Wood, CMO, envisions the series as evidence of telehealth's effectiveness during industry transformation. Equum Medical's active involvement in industry associations furthers access to telehealth insights for hospitals.