June 1, 2023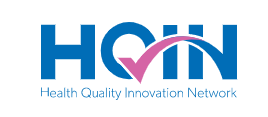 Free Candida Auris Pocket Card for Your Staff
Candida auris is a yeast (type of fungus) that causes serious infections and can spread in health care settings.
It can spread through facilities via contact with contaminated environmental surfaces or equipment or from person to person.
Symptoms might not be noticeable because individuals infected with Candida auris are often sick with another serious illness or condition.
Click HERE to download pocket cards to share with staff in your facility to help them identify and stop the spread of Candida auris. For best results, print on card stock and flip on the long edge (to line up front side of card to back side). HQIN recommends laminating the page before cutting the cards to distribute. If laminating, print on regular copier paper and use a (heavy) 5 mil laminating pouch.