January 18, 2023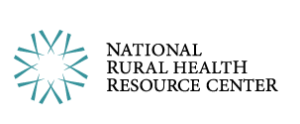 Rural Healthcare Provider Transition Project (RHPTP) – Webinar Value-Based Care is Here – Let's Learn about it
Value-Based Care is Here – Let's learn about it!
Date: January 18, 2023
Time: 2:00 – 3:00 PM Central Time
Speaker: Clint MacKinney, MD
In this session, Dr. MacKinney will propose that value-based care advances the Triple Aim- better care, improved health, and smarter spending. He will discuss the basics of value-based care and value-based payment using a predominant example – accountable care organizations. Dr. MacKinney will emphasize the importance of robust primary care, such as provided in patient-centered health homes, to deliver value-based care. Finally, Dr. MacKinney will offer suggestions for rural health care organizations to start their journey to value-based care.
Upon completion of this webinar, participants will be able to:
Understand the origins of, and rationale for, value-based care and value-based payment
Appreciate the importance of robust primary care to advance value-based care
Consider next steps to enhance value-based care capacity in rural health care organizations