June 6, 2023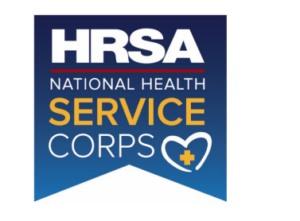 There's Still Time to Become an NHSC Site
The National Health Service Corps (NHSC) New Site Application is currently open for eligible health care sites. As an NHSC site, your health care facility can attract more providers, and ensure an adequate and qualified workforce to provide affordable health care services for your community.
NHSC Leads and State/Territorial Primary Care Office (PCO) staff are available to answer questions about eligibility and the application process.
The application is open now through Thursday, June 22 at 11:59 p.m. ET.
National Service Corps-approved sites, depending on eligibility, may be able to access several different programs, including the following:
All National Health Service Corps-approved sites receive the benefits of online, interactive access to the Health Workforce Connector, an online platform that allows you to:
Create, manage, and advertise new job vacancies and training positions
Search candidate profiles where you can learn about the qualification factors, experience, and other relevant information that highlight a candidate's competencies
View a comprehensive list of job seekers and students who have expressed interest in a position you advertised on the Health Workforce Connector
Check the NHSC Site Reference Guide appendices for sample sliding fee templates, patient policies, and recruitment and retention plans.
Watch the 2023 NHSC New Site Application Webinar Recording
Create an account or log into the Customer Service Portal