May 9, 2023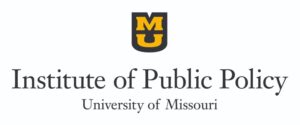 Your Help is Requested for a Medicaid Expansion Study
The Institute of Public Policy and the Center for Health Policy at the University of Missouri are conducting an online survey with healthcare providers which asks about their experiences with Medicaid and Medicaid expansion. The goal is to capture the perspective of providers who play a key role in the successful implementation of Medicaid expansion and it is important to explore the challenges experienced by providers when caring for new enrollees. This study has been approved by the MU IRB and there is a $20 e-gift card incentive provided for participation. The survey takes approximately 10 minutes to complete and can be accessed by visiting this link: tinyurl.com/MO-Medicaid.
Questions about the study? Contact the University of Missouri Researcher at (573) 882-1739 or medicaidresearchproject@missouri.edu.
Questions about your rights as a research participant? Contact the University of Missouri Institutional Review Board (IRB) at (573) 882-3181 or muresearchirb@missouri.edu.