May 30, 2023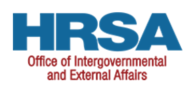 $11 Million to Improve Health Outcomes Through the Healthy Start Initiative –Enhanced – HRSA-23-130
The purpose of Healthy Start Enhanced (HSE) is to improve health outcomes before, during, and after pregnancy and reduce the racial/ethnic differences in rates of infant death and adverse perinatal outcomes.
The program uses two approaches:
Providing direct and enabling services (screening and referrals, care coordination, parenting education, etc.) to HSE participants
Establishing Community Consortia (formerly known as Community Actions Networks [CANs] made up of diverse multi-sector partners that advise and inform HSE activities.
Community Consortia develop and implement action plans to address the unique social determinants of health (SDOH) contributing to differences in birth outcomes within the project area.
HSE sites will participate in learning communities, facilitated by the Healthy Start Technical Assistance and Support Center, on SDOH topics such as housing, food insecurity, and transportation.
Who the HSE serves:
People of reproductive age
Pregnant women
Mothers
Fathers
Infants
Children up to 18 months old who live in areas with high rates of infant mortality and other adverse perinatal health outcomes.
HSE project areas are expected to be communities experiencing rates of infant mortality, low birth weight or preterm birth that are 1.5X the national average or greater and that do not already have access to Health Start Services.
Award Information:
Up to $11,000,000 for 10 awards
Five-year period of performance

September 30, 2023 – September 29, 2028
Eligible Organizations:
Any domestic public or private entity
Domestic faith-based and community based organizations
Tribes and tribal organizations
NOTE: Recipients of Health Start Initiative: Eliminating Disparities in Perinatal Health (HRSA-19-049) are eligible to apply for this grant. However, you must propose a new project area.
Applications are due by July 17, 2023
Apply Here