June 16, 2023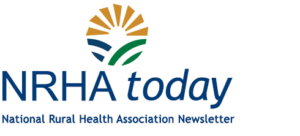 Proposed Bill Aims to Reduce Burdens on Rural Health Clinics
NRHA has expressed support for the bipartisan Rural Health Clinic Burden Reduction Act, which aims to reform provisions related to RHCs under Medicare.
NRHA also supports the Protecting Rural Telehealth Access Act, which would permanently expand services adopted during the pandemic. NRHA notes that 77 percent of rural counties have a primary care shortage. Additionally, as federal policymakers step up oversight of hospital mergers, more states are taking steps to encourage consolidation.
NRHA has curated advocacy campaigns so you can act today on several issues including urging Congress to reduce burden in rural health clinics. We'll share RHC-specific strategies to better utilize telehealth and help clinics flourish at NRHA's 21st Rural Health Clinic Conference Sept. 26-27 in Kansas City.
Register Here for NRHA's 21st Rural Health Clinic Conference