October 3, 2023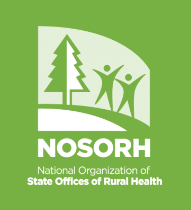 Upcoming Webinar – Advancing Rural Health Equity through Partnerships, Data and Finance
Mark your calendars for October 18, 2:00 – 5:00 pm. ET. Various factors make meeting rural health needs difficult, from a lack of access to health facilities, services, and professionals to challenging financing systems and payment models. Despite persistent barriers, rural health innovators are building cross-sector partnerships, leveraging data to set priorities and track outcomes, and shifting funding models to ensure rural residents have the opportunity to be as healthy as possible.
Join the Urban Institute and Partners for Rural Transformation for a discussion about challenges and solutions for advancing rural health equity. Speakers will describe the state of rural health in America and highlight community-driven solutions, showcasing promising service and partnership models and financing practices. Practitioners nationwide will share how they leverage partnerships, data, and funding to meet the health needs of diverse rural populations and regions.
This is a hybrid event, you may attend in person or virtually.
Where: Urban Institute, 500 L'Enfant Plaza SW, Washington, DC
When: Wednesday, October 18, 2 – 5 p.m. ET